Depending on the phases of the project, the battery, the E-motor, the power drive, the powertrain or the vehicle are developed.
In all these cases, using a real battery to test the other components is fast but threatens your test campaigns. How do you prevent unexpected battery behavior from influencing your tests and conclusions?
The solution is a "controllable" battery simulator which will integrate different models. So we can run quickly with a 100% charged and perfect battery or a partially charged battery with specific reactions.
Rotronics can offer the following products in a range from a few kW to + 500kW and from 300A to + 1000A
Dedicated cabinet (powered by the building and indepent from the test bed)
Integration of the battery simulator into the main control cabinet
(mutualization of the DC BUS to avoid pulling the power from building)
Ability to integrate MATLAB-SIMULINK models either in cabinets or in real-time software.
Do not hesitate to submit your requests to us!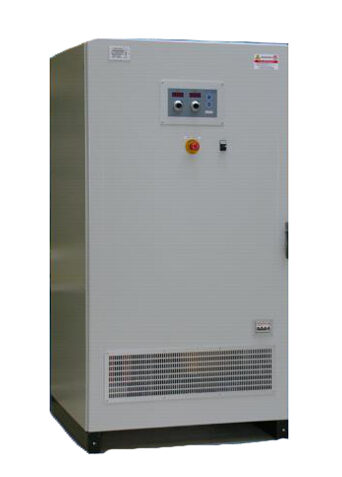 Setting up a cabinet
dedicated to battery simulation
Multidrive
Controllable DC power supply
integrated in a hub dynamometer
solution