Powertrain test bed
A test bed representative of a complete vehicle
Powertrain test bed
The ability to test a GMP without having to manage a complete vehicle: this is the main motivation for people who look for such dyno.
Halfway between the hub dynamometer and the engine dynamometer, the powertrain test bed will be dedicated to endurance testing as well as tuning or development.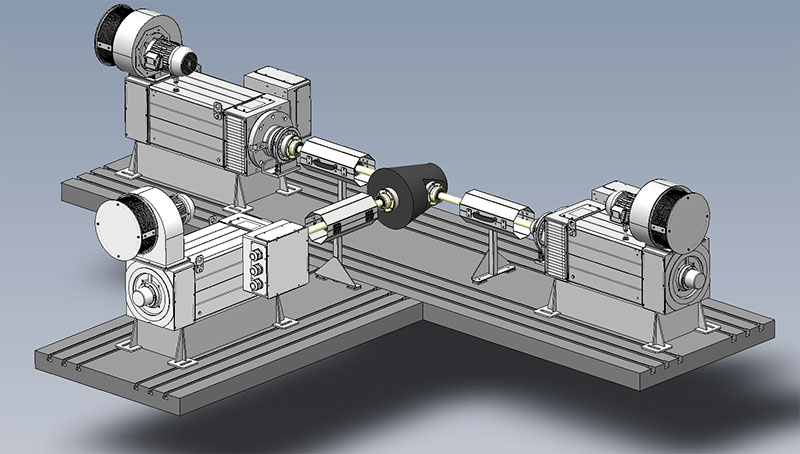 Compatible with all engines
Taken from the gearbox or cardan shafts, the powertrain test bed is capable of acquiring all types of engines: thermal, electric, hybrid.
It can also obviously support all alternative engines: fuel cell, hydrogen or other.
Tailor made testing solution
Because each application is different, Rotronics offers a tailor made test bed and size the different machines according to the request of the customer.