HUB DYNAMOMETER FOR NVH APPLICATION
VERSION 2 : up to 45dBA !
A very challenging issue
The subject NVH (Noise and Vibration Harshness) is very specific.
Vibroacoustic optimization will require dedicated testing solutions.
NVH Hubscan is the Rotronics solution that can easily be integrated into your new or existing rooms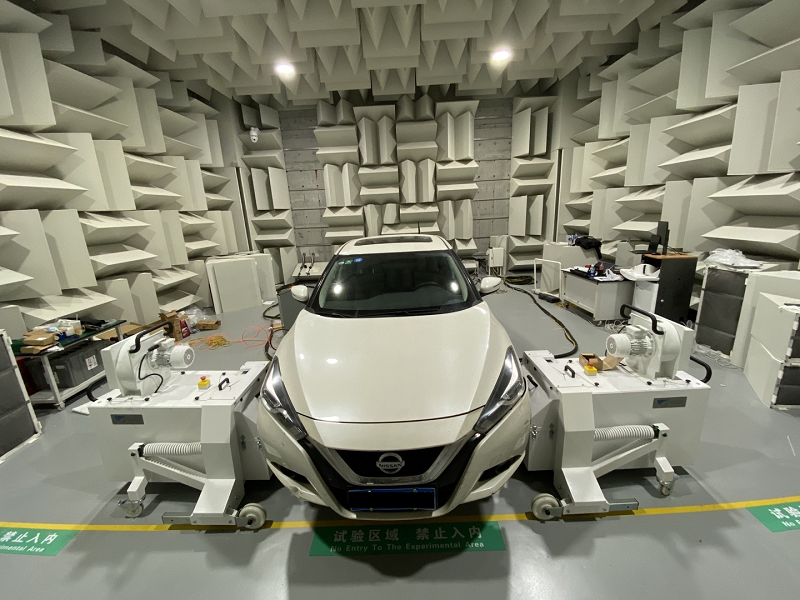 Improved acoustic performance in V2
To achieve the acoustic performance required for this application, Rotronics improves the design of its dyno :
dedicated power cabinets with NVH option
a complete acoustic enclosure V2 around each pod
Intermittent ventilation
To achieve the objectives, forced ventilation is suspended during noise measurements.
However, to keep the test bed as versatile as possible, these may or may not be present for the performance of non-NVH running tests then covering the full performance of the engine.