DYNOSENS received at the Technological University of Compiègne (UTC) in July 2015 a VIL bench ( V ehicle I n the L oop) singular for many aspects.
> bench with hubs 4 asynchronous machines Full drive> 400kW for braking up to 1g.
> Simple road simulation with driving guide> dynamometer type for development or power take-off.
> simulation (SCANeR software by OKTAL) of a virtual environment for testing an autonomous driving ZOE
* LIDAR, GPS, VIDEO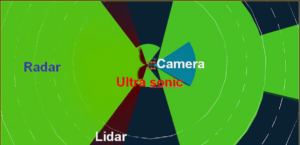 The vehicle thinks it is on the road despite the virtual environment and can thus be tested in ALL situations.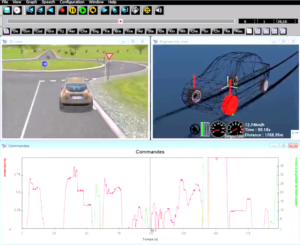 We now have in our range a HUBSCAN product which allows us to test the hubs.
HUBSCAN 2 and 4 wheels (synchronized)
Eddy current brake (EC) or asynchronous machine (AC) version for power take-off application or vehicle development.
Do not hesitate to consult us for your vehicle and engine testing needs.
This bench is part of the ROBOTEX project. you will find more details here: http://equipex-robotex.fr/fr/presentation/