Today, let's go to Great Britain for a Superflow renovation!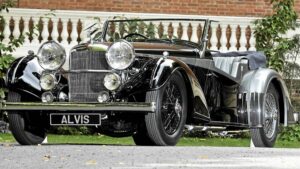 It was in Coventry, England, that Alvis Car and Engineering company manufactured (and still manufactures) vehicles since 1919! Always a luxury brand, the brand produces classic vehicles always with the same level of quality and customization!
When we tell you that they do everything from A to Z, that's an understatement!
it just smacks of passion and there are many skills needed to get there.
chassis, sheet metal, saddlery, mechanics … An old car but you can use it every day!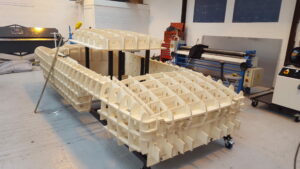 Faithful to the original design, with so much character and while now respecting pollution standards, vehicles still leave Alvis workshops today! It is in this context that we are renovating their Superflow engine test bench.
Likewise, Alvis still produces its own engine: a 4.3L 6-cylinder in-line injection, equipped with a 6-speed gearbox.
Regarding the work to come, we will thus carry out a SUPERFLOW renovation, that is to say:
New electronics, new hydraulic valve and new software on a Superflow engine test bench.
We are also going to renovate their SUNRAM chassis dynamometer.
As a reminder, Rotronics has been a manufacturer of engine benches, chassis dynamometers, hub benches since 1991. Resulting from the competition, the company designs, manufactures and calibrates all the benches produced in our premises. All our products are therefore systematically tested and calibrated in the factory.
In addition to new products, we can intervene (and already intervene) on all the competition benches: SoftEngine, Superflow, Maha, MI-System, Dimsport, etc …
We can thus manage the obsolescence of your benches, or also intervene in the event of failure thereof. This is to avoid starting again on a full investment.
Do not hesitate to contact us if you have any questions: +33 4 50 03 08 59 / contact@rotronics.com