DYNOSENS received in September 2015 a project for a special asynchronous machine for exhaust testing for FAURECIA-SHANGHAI.
There were multiple challenges to meet the client's specifications.
> Asynchronous machine 380kW-830N.m-7000rpm with belt transmission to ensure that the engine exhausts could pass 17cm under the transmission axis.
> This special machine had to be mounted on a marble on air cushions allowing to turn the complete bench (marble + engine + machine) 360 ° so that the exhaust lines end in an anechoic chamber for noise and vibration measurement. guaranteeing vibration levels of the same order as a standard machine (<7mm / s).
DYNOSENS-ROTRONICS leveraged its experiences in belt drives and special frame design to meet the challenge.
> 3D design with finite elements (FEM) of the entire bench.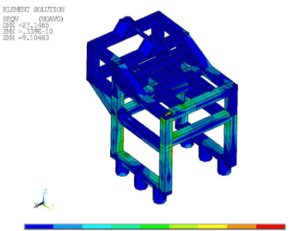 > Design of the shaft lines to allow both to pass a high torque but also to guarantee high speeds.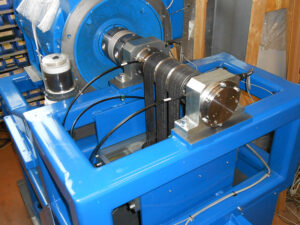 > Manufactured entirely in our factory for better control and responsiveness
> Factory test to validate the assumptions made.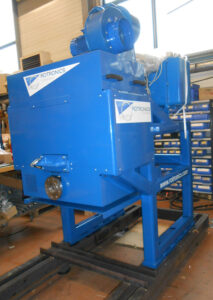 > robotics inspired power cable holder
> Main marble on 6 specially calculated spring boxes
The result: a satisfied customer and met specifications.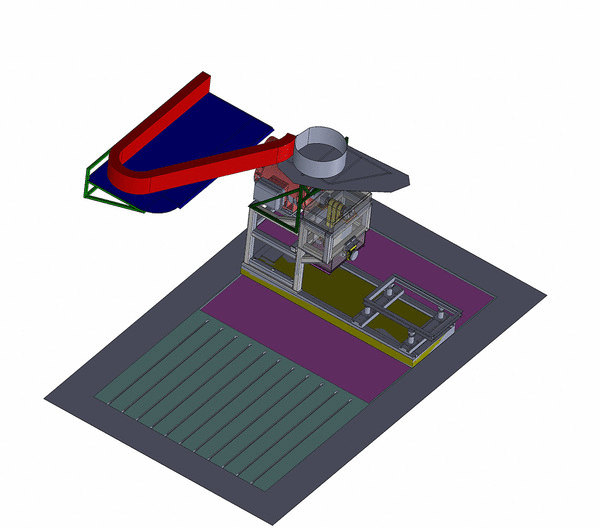 Please do not hesitate to contact us for any request for standard or non-standard charging machine.
We are able to offer you an eddy current brake solution – asynchronous machine – hydraulic brake from a few kW up to more than 1 MW.